Display Advertising / Rich Media Advertising
Through our flagship portal – The World Travel Guide, we can offer advertisers a range of sponsorship and advertising opportunities.
We now also offer the opportunity to sponsor a complete guide, such as a city guide or a country guide, as well as sponsoring or advertising within the Hotel and Airport sections of the guides. Take a look at an example within the United Kingdom London Travel Guide here. This represents a unique opportunity for a range of potential organisations, such as country tourist boards, travel companies and consumer brands to reach a highly targeted, travel and leisure related demographic.
In addition, the guides offer the opportunity for standard site wide display advertising, such as:
IAB standard display positions – Banners/Leaderboards, Skyscrapers & MPU's on every page.
Rich media available – wallpaper, expandables, overlays, takeovers etc.
Advertorials
Working in conjunction with our expert editorial team, World Travel Guide will help you produce engaging, inspiring and effortlessly integrated advertorial features. Highlighted across the whole site, advertorials are promoted alongside editorial content. After the promotional period, advertorials are archived on the site for at least 12 months and appear within search results.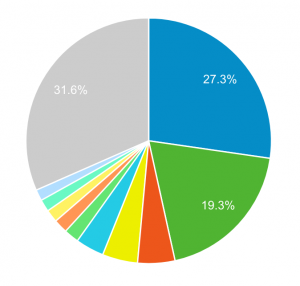 Click To Review Audience Insights
Email marketing
The fortnightly email newsletter contains a mix of the latest travel trends and destination ideas, hot travel deals and advertisers promotions. Solus email or email takeovers can also be arranged to push messages out to our users.
Competitions
World Travel Guide will help you produce a bespoke competition page with optional 'question/ answer' element. You will receive all data captured.
Integrated campaigns / Sponsorship
The World Travel Guide team are experts at creating bespoke integrated campaigns. Whether you are after a heavy-hitting brand campaign or need a targeted direct response campaign focused on ROI, we will craft a package that will suit your needs.
Please contact us for more information – marketing@columbustravelmedia.com
Or call on: 0203 740 3240